Laminine Lamiderm and Omnia Price
Laminine OMNIA is a special organic protein capsule that helps boost collagen. It also helps to keep you looking young and vibrant by maintaining and repairing aging telomere in the deep cellular matrix.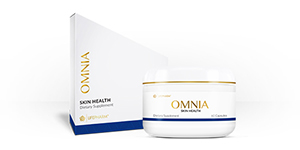 OMNIA (60-count) Bottle
– 1 OMNIA (60-count) bottle
Price $99.00 USD
Skin Cell Regeneration Beauty Pack (Recommended)
– 1 OMNIA (60-count) bottle
– 1 LAMIDERM APEX (15 mL) bottle
Price $180.00
AUTHORIZED DISTIRBUTOR
DISCLAIMER: These statements have not been evaluated by the Food and Drug Administration. This product is not intended to diagnose, treat, cure or prevent any disease. Results will vary depending on the facts and circumstances of each person.
How to buy Laminine and Lifepharm products. Got questions? Contact us.